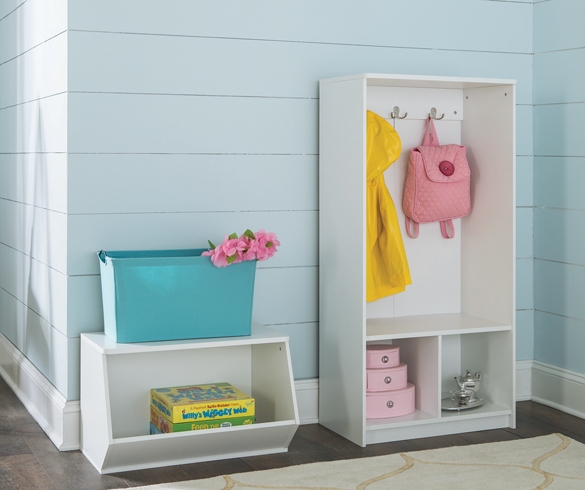 Tidy Back-to-School Transitioning

With shopping that needs to be done and supplies that need to be gathered for busy days ahead, preparing for the back-to-school season can descend into near chaos for many parents. When long school days leave little time for organization and decluttering, any home can quickly become a mess.
According to a survey conducted by ClosetMaid, 92 percent of parents describe their kids as messy. Among those same parents, 80 percent give their kids chores and about half of them end up doing the work themselves to ensure it's done properly. Two out of three of the parents surveyed said their children's messiness often leaves them in bad moods. Considering one of the hardest things about back-to-school season is creating an organized routine, the time to start is now. 
When every room in the home can use some reorganization, decluttering in preparation for busy school days can be overwhelming. A smart place to start is in the room you and your kids waste the most time looking for things. These other useful tips can help you take it from there:
Tackle your child's closet and take inventory of what's in it. Before you buy anything new, go through and get rid of torn clothes and items that no longer fit. It can help you see what is needed and ultimately make it easier for them to get dressed in the morning.
Get your command center in tip top shape. Set up a system for storing important paperwork and create a centralized family calendar to help coordinate everyone's schedules.
Create a drop zone. Contain clutter before it spreads too far around the house with ClosetMaid's KidSpace, a line of juvenile storage furniture featuring a storage locker that is perfect for backpacks, coats, sports equipment and supplies. Since it's kid-sized, children can be responsible for making sure their belongings are put neatly away.
Create a comfy homework station. Designate a special space, perhaps under a lofted bed, that can keep kids organized, productive and focused on work while helping inspire creativity.
Download productivity apps on your phone. Help make your life easier as you get into the swing of the school year with apps that assist in organization and time management to help reduce day-to-day family stresses associated with hectic school days.
One thing is certain every school year: having an organized home and systems in place can keep parents happier and the household running smoothly. Find more home organization ideas and tips at ClosetMaid.com.
Source:
ClosetMaid