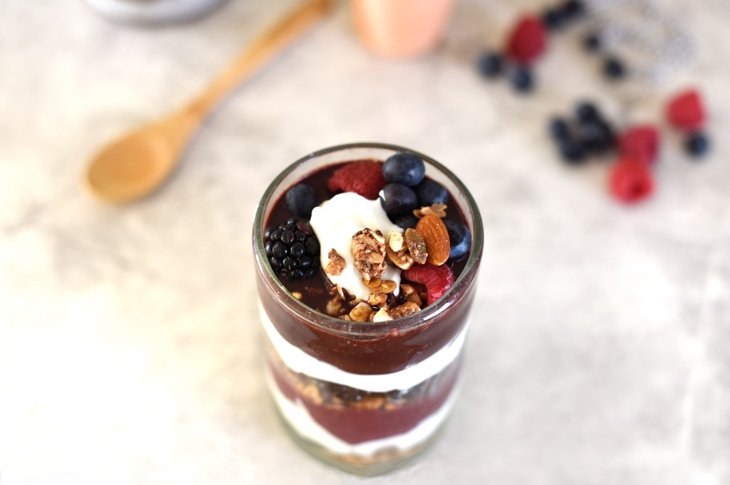 Whoever said that beauty is only skin deep obviously didn\'t know how some healthy foods can help boost our complexions.
It's not hard to see why food affects our complexions: our skin is just as much a part of our bodies as our insides, so if we're lacking in an important nutrient, our complexions can suffer.
Read on to discover how a smart trip to the grocery store could mean glowing, radiant skin!
1. Brazil nuts
Surprise! One single Brazil nut contains your daily recommended intake of selenium—an important micronutrient that is thought to help improve skin—so all you need is one. If you don't have any Brazil nuts on hand, other sources include turkey and whole wheat.
2. Berries
Blackberries, raspberries, goji berries, blueberries … the list goes on. The truth is, just about every berry has powerful antioxidants, and that can mean good news for our skin.
3. Fish
What's so amazing about fish? You guessed it! It's packed with our favourite kinds of fats: omega-3s! And while you may already know that omega-3s are great for our hearts, you may not know that they can also have beauty benefits, as they're thought to help plump our skin and improve its texture. Aim to consume healthy omega-3 fats every day. Vegetarian sources can include flax or walnuts.
4. Water
Okay, water isn't technically a food. But it does have serious skin care benefits. If we're dehydrated, it can show up in our skin. Make sure that you're drinking enough water every day, and try not to go overboard with coffee or alcohol, which can be dehydrating.
What about skin supplements?
It's true—there are supplements available at your natural health food store that are developed specifically to improve skin. The knowledgeable staff can help give you more information; however, always check with your health care practitioner before trying a new supplement.