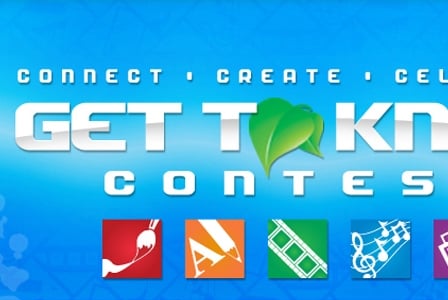 Rotary's Get to Know Contest is accepting applications! Meet Kayla, one of their youth ambassadors.
The Rotary Get to Know Contest aims to encourage young people to engage with the nature around them. Reconnecting with the outdoor world promotes environmental awareness and education and combats our indoor, sedentary lifestyles.
Today, we introduce you Kayla Jackson, an inspiring young person who acts as one of the youth ambassadors for The Rotary Get to Know Contest.
Although Kayla has always had a passion for the environment, she entered The Rotary Get to Know Contest after hearing a radio ad about it. "I entered because I wanted to take on a challenge that involved my passion for both art and nature. I received an honourable mention for my painting and was invited to Get to Know\'s art and nature camp in Waterton Lakes National Park, Alberta. It was an amazing experience and made me realize that if you are really passionate about something, you should follow your heart, even if it isn\'t the most popular thing to do. At that camp I met so many other youth who like to go on hikes, learn about different kinds of ecosystems, bird watch, and express their love for the nature around them through art, just like I do."
Kayla feels that her experiences as a youth ambassador have helped her push past her comfort zone. She says that The Contest has "given me many life changing opportunities where I have learned new skills to help me share my passion for art and nature with youth. I have met like-minded youth from all over the world with whom I have worked with and shared ideas of what we can do to improve youths' relationship with nature. I especially love working as a youth ambassador for Get to Know because I work with other youth ambassadors toward making a real difference. We put ideas and concepts together to create real events and changes."
She believes that too many young people are becoming disconnected from nature. "So many youth could name off 10 different kinds of chocolate bars or cell phone brands but not many could name even five different species of fish or birds. In order to protect our environment, we must hold some knowledge of the ecosystems that surround us. If we are not taught by our parents about caring for and conserving the environment, we may eventually lose this knowledge and destroy nature without realizing, which would surely result in turmoil."
Thinking about entering the contest? Kayla advises us to "go outside and get inspired! You have nothing to lose and loads to gain. Get to Know has offered my so many life-changing experiences where I have met amazing people. Learn how to share your experiences in nature with others, and at first if you don\'t succeed, try, try, try again!"
Learn more
The Rotary Get to Know Contest is currently accepting applications from talented young people (19 or younger). To enter, or to learn more about the rules, check out their How to Enter page. The contest closes November 1.